63.888°N, 22.268°W
Geldingadalir Valley, Iceland
Lava Volume 2 m3/s
Total m3
Fagradalsfjall is a tuya volcano formed in the Last Glacial Period on the Reykjanes Peninsula, around 40 kilometres (25 mi) from Reykjavík, Iceland. Fagradalsfjall is also the name for the wider volcanic system covering an area 5 kilometres (3 mi) wide and 15 kilometres long between the Svartsengi and Krýsuvík systems. The highest summit in this area is Langhóll (385 m (1,263 ft)). No volcanic eruption had occurred for 800 years on the Reykjanes Peninsula until 19 March 2021 when a fissure vent appeared in Geldingadalir to the south of Fagradalsfjall mountain.
The 2021 eruption was effusive and last emitted fresh lava on 18 September 2021. The eruption was unique among the volcanoes monitored in Iceland so far and is expected to develop into a shield volcano. Due to its relative ease of access from Reykjavík, the volcano has become an attraction for local people and foreign tourists. (Source: Wikipedia)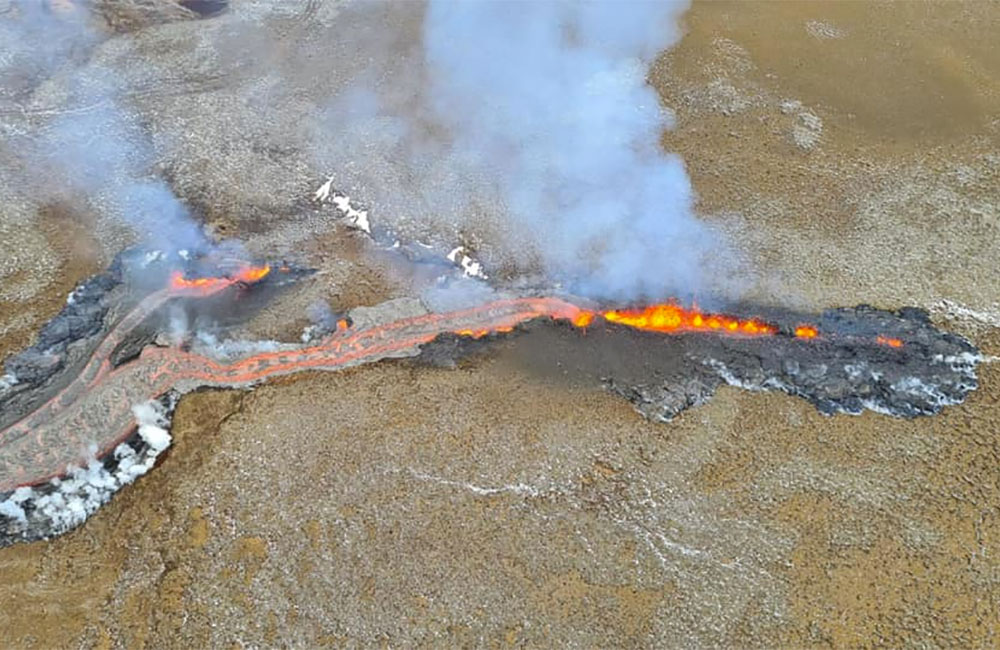 The Team
afarTV's Chat Moderators
Resources
Companion resources for the livestreams.