63.888°N, 22.268°W
Live Earth View
Velocity of the ISS 7.6674 km/s
Altitude 419.5 km
The International Space Station flies 400 km high at speeds that defy gravity – literally. At 28 800 km/h it only takes 92 minutes for the weightless laboratory to make a complete circuit of Earth. Astronauts working and living on the Station experience 16 sunrises and sunsets each day. At night, you'll be able to view lightning storms and the light from towns and cities. There are 16 sunrises and sunsets every day. Check them out! (Source: Wikipedia)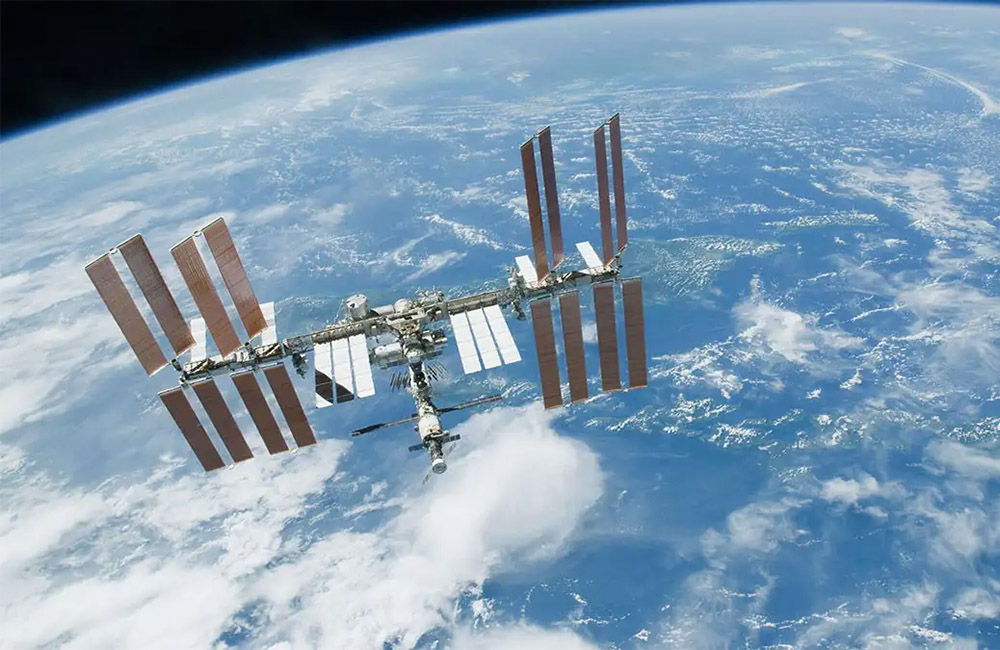 The Team
afarTV's Chat Moderators
Resources
Companion resources for the Earth from Space livestream.
FAQs
Frequently asked questions about the ISS
The space station is Earth's only microgravity laboratory. This football field-sized platform hosts a plethora of science and technology experiments that are continuously being conducted by crew members, or are automated. Research aboard the orbiting laboratory holds benefits for life back on Earth, as well as for future space exploration. The space station serves as a testbed for technologies and allows us to study the impacts of long-term spaceflight to humans, supporting NASA's mission to push human presence farther into space.
The space station looks like an airplane or a very bright star moving across the sky, except it doesn't have flashing lights or change direction. It will also be moving considerably faster than a typical airplane (airplanes generally fly at about 600 miles (965 km) per hour; the space station flies at 17,500 miles (28,000 km) per hour).
The ISS circles the Earth every 90 minutes. It travels at about 17,500 miles (28,000 km) per hour, which gives the crew 16 sunrises and sunsets every day. In the more than 15 years that people have been living onboard, the Station has circumnavigated the Earth tens of thousands of times.
NASA Earth Observatory
Regional and global changes on our planet through images and stories.