28.615°N, 17.859°W
Cumbre Vieja de La Palma, Canary Islands
Lava Volume 0 m3/s
Total m3
The Cumbre Vieja (meaning "Old Peak") is an active volcanic ridge on the island of La Palma in the Canary Islands, Spain. The spine of Cumbre Vieja trends in an approximate north–south direction, and covers the southern half of La Palma, with both summit ridge and flanks pockmarked by over a dozen craters.
The latest eruption began on 19 September 2021 in a forested area of Las Manchas locality known as Cabeza de Vaca. Lava flows from the new vent soon reached inhabited areas; thousands of residents were evacuated, and thousands of buildings wer destroyed.
The volcano stopped erupting on December 13th after 86 days, making it the longest eruption on the Island of La Palma in recorded history.
This eruption has caused tragedy for many locals. Here's how you can help them.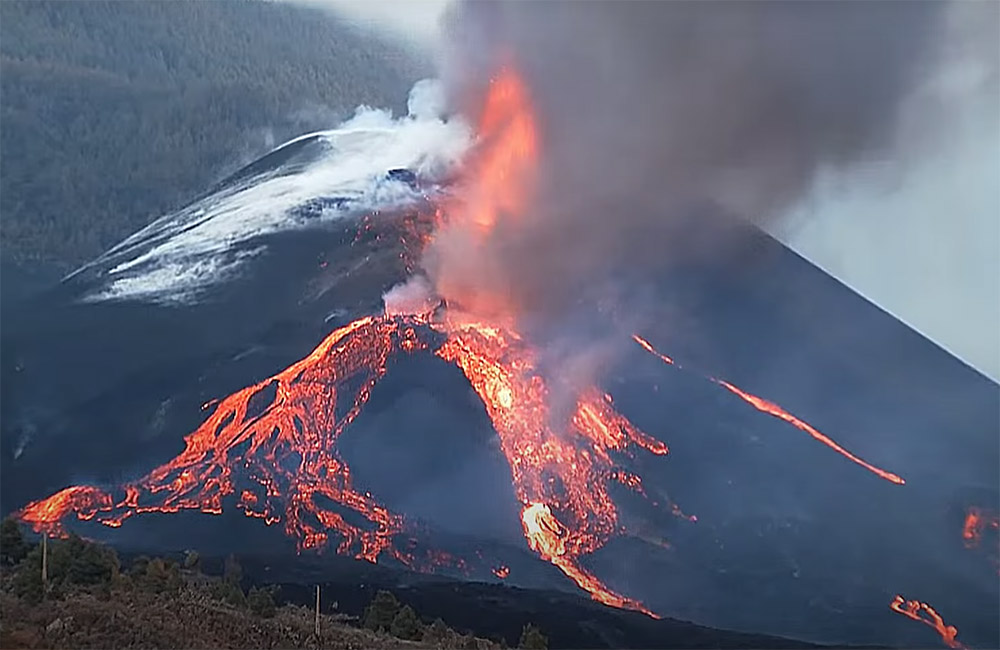 The Team
afarTV's Volunteer Chat Moderators.
If you appreciate what they do to keep our chatboards friendly and fun, please leave them a tip!
Resources
Companion resources for the livestreams.